The fast-changing economic landscape is putting organizations into a crisis like we have never seen before, and the HR needs of the organization have changed. Everyone is looking through a very different lens than just few weeks ago. Depending on your unique circumstances, you may be trying to figure out a new staffing plan and how to work remotely, deciding if and when to lay employees off, or perhaps you are wanting to take advantage of new government programs and don't know how. All of this can be overwhelming, especially if you are having to do this alone.
Over the years, we've had countless conversations with employers needing to make difficult decisions, to think things through objectively, to look at a variety of options with a new lens and a different perspective. In many ways, for us at Engaged HR, this is what we do.
We are ready to walk with you on this difficult journey and offer our support, advice and expertise.
We are here for you.
Virtual Seminar: Bringing Employees Back To Work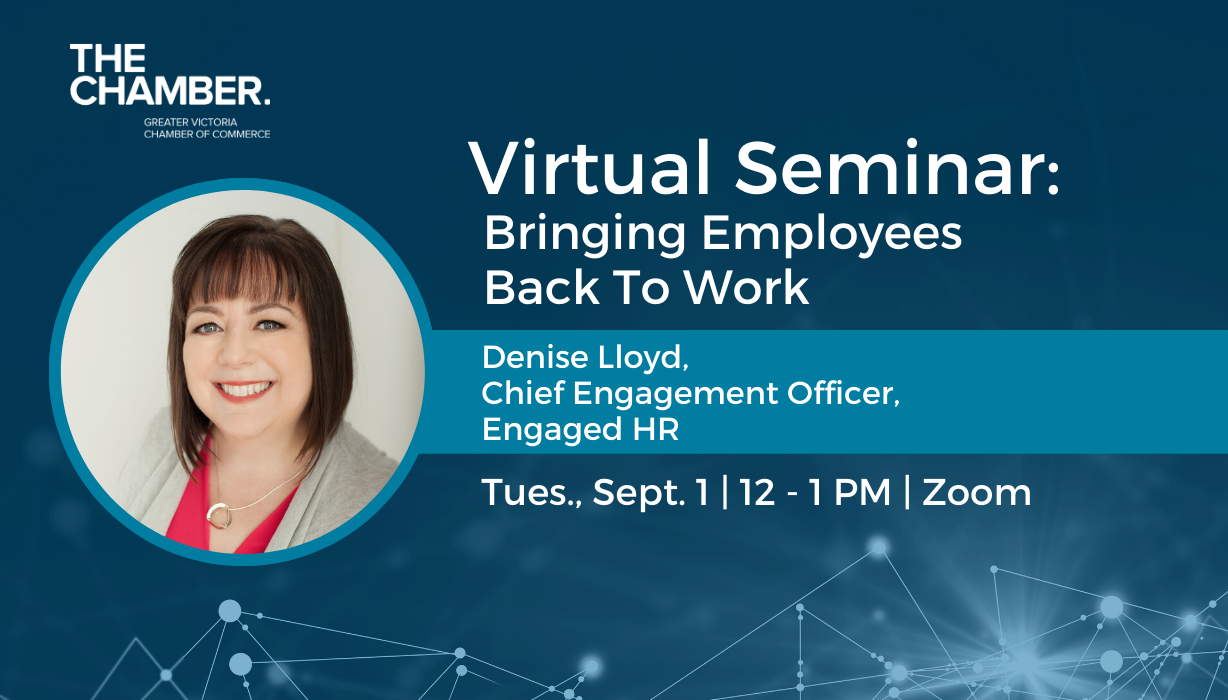 As businesses look to re-open storefronts and offices – employers are faced with a number of challenges as they try to get back to business.
In this seminar, Denise will discuss how to build a solid HR foundation with a focus on creating new protocols to ensure staff feel safe to return to work and retaining your employees as we move forward through this pandemic. Learn tools to re-engage staff and implement strategies that ensure a smooth transition to a new normal. After the presentation, there will be an opportunity for participants to share concerns and ask questions.

Engaged HR transforms workplaces by providing essential human resource management consulting services and expertise to nonprofit organizations and small to medium-sized business. Whether you are building your HR program, facing people-management challenges, or growing your business, we'll help you with your people practices and create the workplace culture you want.
ENGAGED HR IS THE RIGHT TEAM FOR YOUR TEAM
July 8, 2020
Over the past few months, we have all become familiar with the concept of physical distancing. For many of us it has become second nature…
WE BUILD PARTNERSHIPS WITH OUR CLIENTS
Working with people to create trusted partnerships is the essence of what we do. It's also why our clients are our biggest fans!